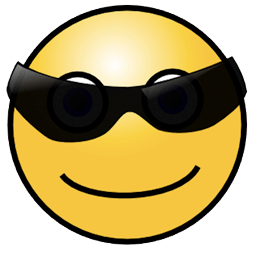 Show your friends your emotions in a message by using Smiley Ping!
Send messages to your friends for free! Send images to your friends for free! Taken with the camera, or from your image library, and no MMS costs! Send a map with your location to your friends for free!
Smiley-Ping is uses iPhone-to-iPhone messageing with push notifications. There's no charge for sending messages (sending an SMS or MMS usually costs you money), nor for receiving them.
There's no need to log in or out all the time – once you've installed Smiley Ping and entered (or created) your account information, you will receive messages even if Smiley Ping is not running!
Smiley ping doesn't care if you're in the same country as your friends – the costs for sending and receiving remains zero.
If you're using an iPod Touch, you cannot send an SMS message, but you can send (and receive!) a Smiley Ping!
If you turn off your phone or iPod, the Smiley Ping server will keep your messages for you, and you'll get them once you turn it on again – you won't lose anything!
You can add an smiley icon to messages you send, making it far more fun and expressive than a simple text message.
Invite all your friends, family and business partners to use Smiley Ping and enjoy the zero costs for each message sent or received!
More info on the Smiley-Ping! website.